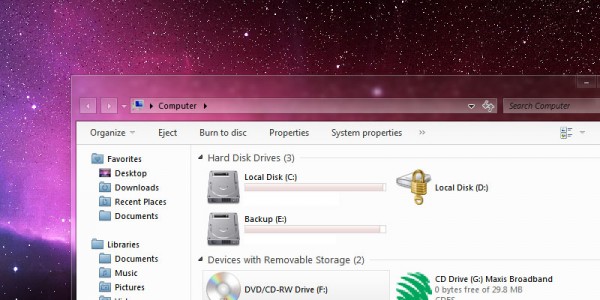 3 years ago, I was a desk-modder. I love to customize my OS, Windows XP to a Mac look alike OSX until I developed a mods pack for it. With the help of ResHacker, StyleBuilder and other resources, I managed to released it to public through deviantART. Yeah, it was 3 years ago story.
Well, today I started back. I'm planning to release a new visual style/theme for Windows 7. The main idea is to develop a new theme that mimics OSX interface, but still keeping the originality of Aero interface. Oh ya, the above screenshot is the current theme that I'm currently working. Keep alert and stay tuned.
Leopard Mods On XP will be updated to fit Windows XP SP3. And this will be the final version.