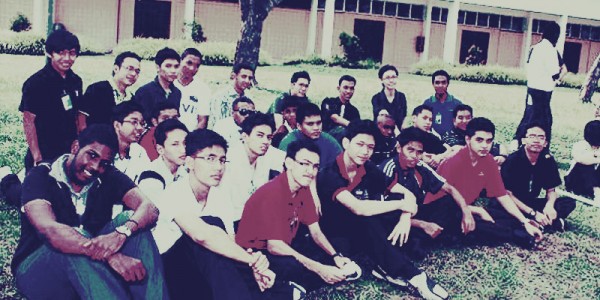 It's hard to believe that I'm not UTPian anymore. Well, yesterday was my last day in UTP. During 5 months here, I really enjoyed my life. I met a lot of friends from different backgrounds, races and even geographical backgrounds. Sabahan and Sarawakian also nice to be a-friend for me.
But, it was the past and became memories for myself. We can't back to the past and need to continue our life in future. Yeah, I'm a positive thinker. Day before yesterday, I still at Kelana Jaya for self-reflecting. I was thinking about my future and what I want to-be. Alhamdulillah, Allah swt shows the best for me, I guess. I got an offer to continue my studies in University of Malaya for Foundation in Physical Science.
Hurm, I think I will take the offer since I'm not hoping too high for MARA PILN results. Well, we need to change sometimes even though we are in the safe places.
Don't ask me why I left UTP but please ask the question to Petronas itself.