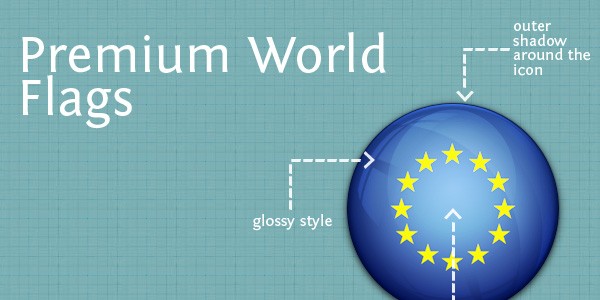 Remember what I have posted last month ago? If not, go and read it! Haha.
Initially I made some of the icons for myself. Just for the sake of Photoshop learning process. When I posted 3 of the icons (Thailand, Malaysia & Singapore) in my blog post, many of the readers (maybe!) asked for me to release these as a set. I was surprised because there are a lot these kind of icons out there especially in GraphicRiver.
So I started to collect all the country flags' images from A to Z.
Why it become Premium? Err, I mean paid version.
Basically I want to release it as a free download. But based on my experience, my previous World Flags in deviantART was be used for commercial projects either in iPhone/iPad applications and HTML/CSS themes etc. So it is unfair when we released it as a free download but other people used it for money.
Future plan..
Don't worry, I will release some part of this icon pack as freebies with some limitations such as small resolutions etc. So just wait until further notice.