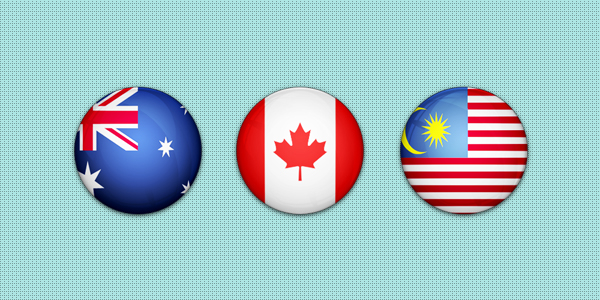 Actually this is my first ever freebie on this site.
The zip file contain 10 icons which are Australia, Canada, Hong Kong, Japan, Malaysia, Monaco, Singapore, South Korea, Thailand and Vietnam.
Download: Click here
If you like this set and plan to use it for commercial projects; either in web development, iPhone/Android apps etc. You can get the complete set at $7 here.

The complete set contains 188 icons. Comes with *.png format in 256×256 pixels.