We (four of us) just came back from Kuala Lumpur Convention Centre, place where this event happened.
It was last minute plan since I just knew that my class on the evening not start yet. So we filled up our time which these activities.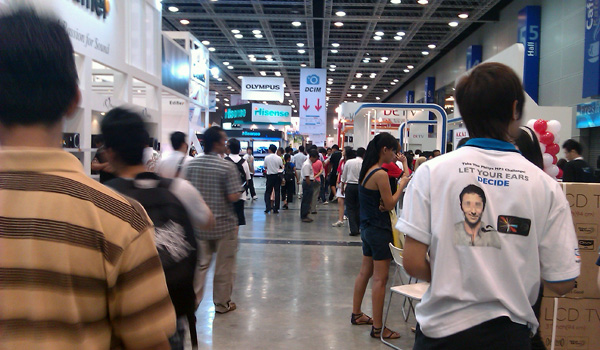 Hall 5. Most of the booths here selling computer related accessories.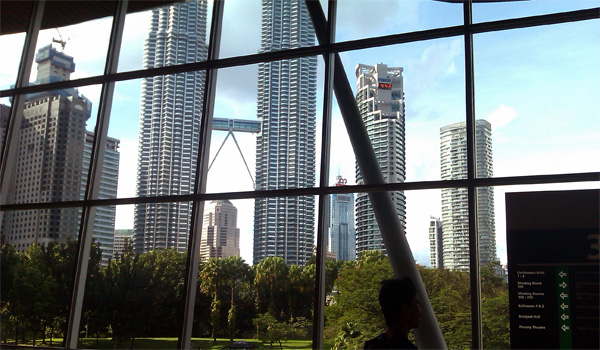 Floor 3. Somehow I think PETRONAS Twin Towers look amazing from this point of view.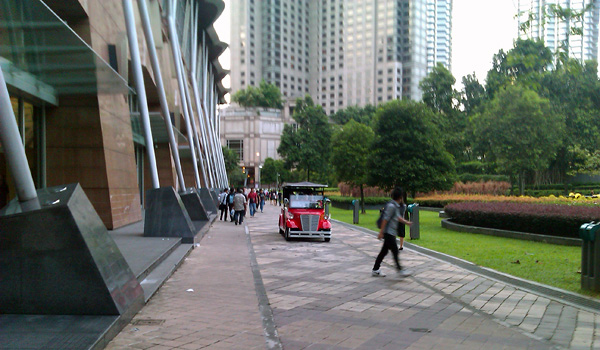 Outside KL Convention Centre.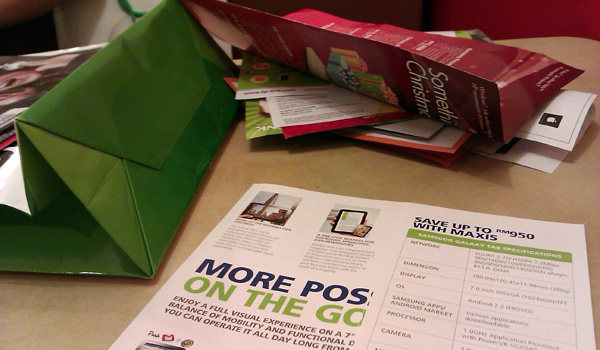 Flyers. But I keep my attention towards Samsung Galaxy Tab. Haha.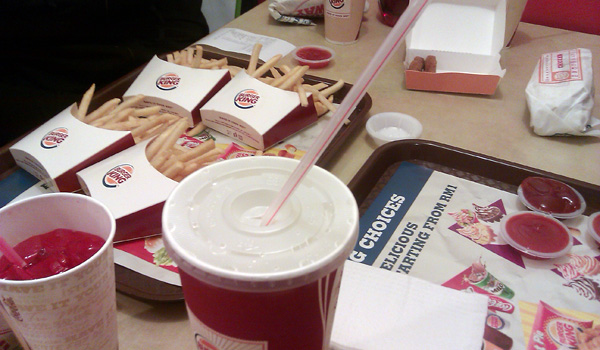 Burger King Suria KLCC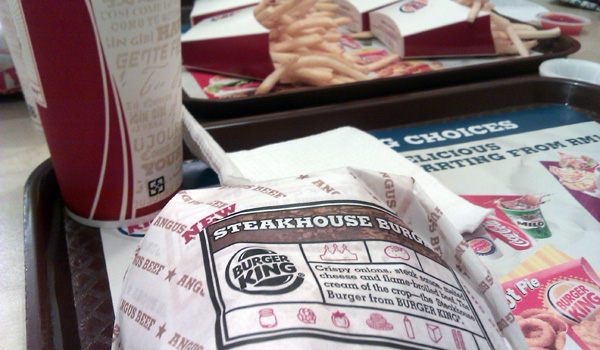 Oh yes! It's mine.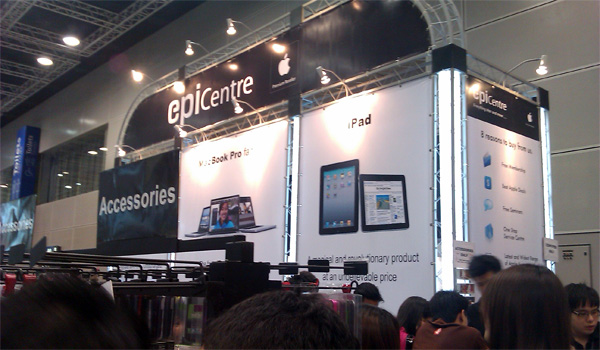 For Apple fan boy, here is the place for you!
Ah, sorry for the pictures post. I want to elaborate more but yeah I am still tired. Pardon me and tomorrow I have marathon around campus. So I need to recover my energy back.