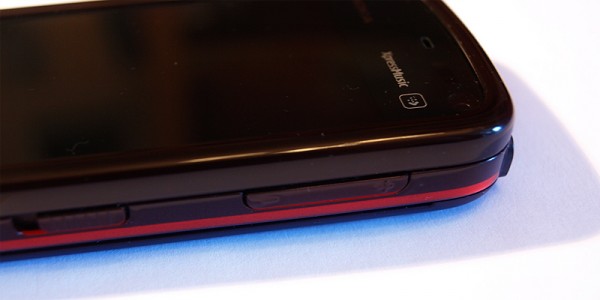 I just ported my Nokia 5800 XpressMusic to Nokia C6 firmware last 2 days. From the latest firmware (5800 v51.0.006 -> C6 v11.0.0029), the symbian OS S60 5th GUI looks differently on the "new" Nokia 5800XM. The applications, music player, web browser etc – run perfectly even though there are still minor bugs in it.
If you have ever wondered how to customize your Nokia 5800XM to look like Nokia C6 Symbian OS interface, here's the quick and simple instructions on exactly how to do it. It's easier than you think.
To make it short, lets begin:
1st Step: Make sure you have the following;
Nokia 5800 XpressMusic with RM-356 type. *Check it by pressing *#0000#.
Cable with driver installed. *For flashing purpose.
Download appropriate files. *C6's firmware off course.
Nokia Ovi Suite / PC Suite. *For backup purpose.
2nd Step: Flashing process;
Download Navifirm from here. *This small application is needed to download original firmware of your phone.
Next, download Nokia Flash Tools archive files with contains JAF Tools and JAF PKEY Emulator.
Extract the Navifirm Anywhere with the use of any zip archiver and run it. *You should have Dotnet Framework 2.0 installed in your pc.
Download the original firmware from your phone using Navifirm. *Make sure you select the correct phone model with correct RM-XXX type. (Nokia 5800XM with RM-356 in this case) IMPORTANT STEP!
Install Nokia Ovi Suite / PC Suite if you don't have it installed already. *Cable drivers are installed with them and needed.
Now if you have already downloaded the firmware from the Navifirm, paste all the files to C:\Program Files\Nokia\phoenix\products\RM-356\ *If the directory doesn't exist, create it manually.
Next, extract Nokia Flash Tools that you have downloaded. Install the JAF Tool and now copy the Jaf_nok4models.ini file and Pkey_emulator.exe file to C:\Program Files\Odeon\JAF\.
Now, paste the C6's firmware and replace the files in C:\Program Files\Nokia\phoenix\products\RM-356\ folder.
A custom firmware mostly use 3 files (ROFS2, ROFS3 and UDA).
Run JAF PKEY Emulator application.
Make sure to tick "Random PKEY Raskal SN" and "JAF Main". IMPORTANT STEP! Then, click Go button in step 3.
Once JAF Tool is open, go to "BB5″ tab.
Tick "Manual Flash", "Dead USB", "Normal mode" and "use INI". *Leave other fields UN-TICK. IMPORTANT STEP!
After you tick "use INI", select the phone which you want to flash and connect it to your pc after switching it off.>
Next, go to RM-356 folder. Rename "RM-356_51.0.006_prd.core.C00″ to "RM-356_51.0.006_prd.core.c0r". *Without quote ("). IMPORTANT STEP!
Back to the JAF PKEY Emulator, on the BB5 tab, click "MCU" (Under flash setting). It will ask to replace the current file. So, replace it with "RM-356_51.0.006_prd.core.C0r" file.
Do the same step with "PPM" and "APE Variant". Do not click on "CNT" as we do not have to replace this file. (PPM, replace it with "RM-356_51.0.006_prd.rofs2.V01″ file and APE Variant with "RM-356_51.0.006_026_000_U01.uda.fpsx" file). Check it many times as this step really IMPORTANT!
When everything is done, click "on Flash". *This step will start flashing your phone.
Then click "Yes" when a dialog appears.
Now just press the Power Button on your phone a little. *Hold on about 1 second only.
Flashing will start and will complete soon and you will see a "Done" message in JAF window.
3rd Step: Post-flashing process;
Now remove your phone and take out the battery. After that, put it back and start your phone. *You need to setup a setting once your phone is start up.
When home screen is appear, wait until all installation is successful.
Do hard reset to make sure your phone is bug free. *Press *#7370*. If it ask for security code, just insert 12345 as it is a default factory code from Nokia.
Taadaa! You are done. Now you can enjoy "Nokia C6″ in your Nokia 5800 XpressMusic.
Update: How to Backup and How to revert back to original firmware. Custom firmware by Malaysian.